Congratulations to everyone involved in the International Book Week, an absolutely positive experience in every way.
Last November has seen a very successful book week in school. The school was a buzz of activity with parents and students reading to different classes, plays and storytellers mesmerizing us, the fantastic Fancy dress day, and a hugely successful Book Fair. Thank you to all the parent volunteers who came in to read or share books with our pupils. It has been great also to see so many parents coming into school to buy books for themselves as well as their children.
This year international book week saw some familiar guests return along with some new additions, to the traditional CIS celebration.
The EMC turned into a small Café Theatre, the last refuge for unknown playwrights and actors, and venue for a young audience demanding for new talent. Our Café Theatre stage pulsed with excitement as the Grade 10 band played their original compositions for a full house of over 100 or when our Book Lovers club members shared their insights into the stories and characters in the books they are reading.
As part of our celebrations during Book Week, elementary students and teachers took part in a dress-up day, disguised as their favorite book character and brought in the book to share.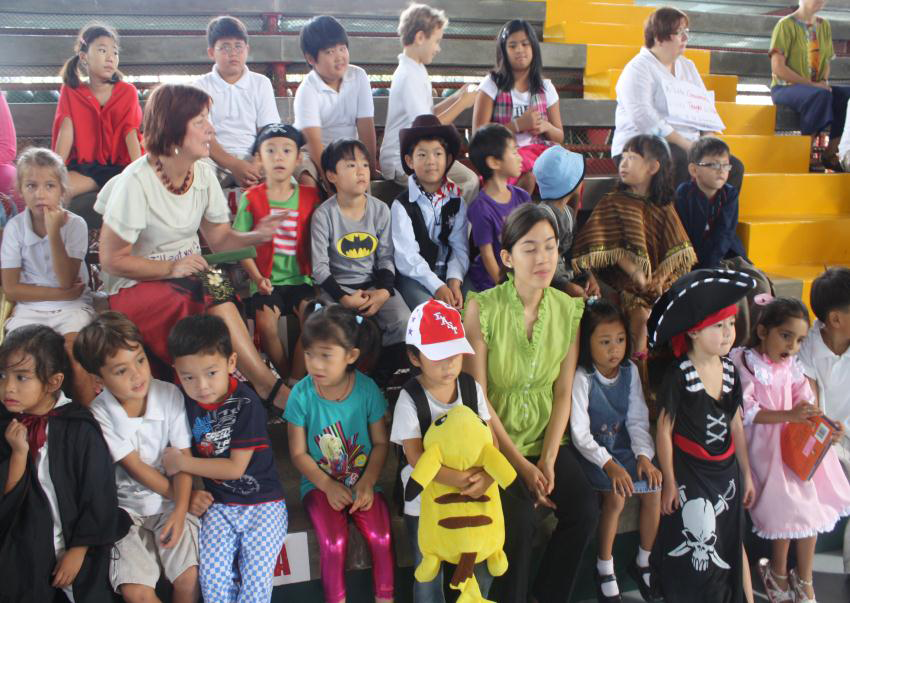 One of the week's highlights was the living library, a mobile library set up as a space for dialogue and interaction. Students visiting the living library were given the opportunity to speak informally with "people on loan"; this latter group being extremely varied in age, sex and cultural background. This activity enabled our students to break stereotypes by challenging the most common prejudices in a positive and educational manner.
For the second time, the CIS classrooms were visited by a contingent of high school students from Binaliw, a mountain barangay whose community members count among the world's poorest. CIS students have been working with Binaliw high school students for the past three years in a kind of two-way exposure plus reading program for Binaliw 2nd graders. The culminating activity of this semester was Book Week, when the team brought a morning of storytelling to 1st grade classes of Ms. Brockbank.
Old friends complimented new ones. We were very lucky to have Dr. Basa, a well-known children's book author, visit us this week to help with our International Book Week celebrations. Dr. Basa had our grade 5 class with activities based around her series of playful, rhyming books. From Action rhymes, creating creatures to storyboarding a story, all the students in Grade 5 enjoyed 60 minutes of fun filled action with Dr. Basa.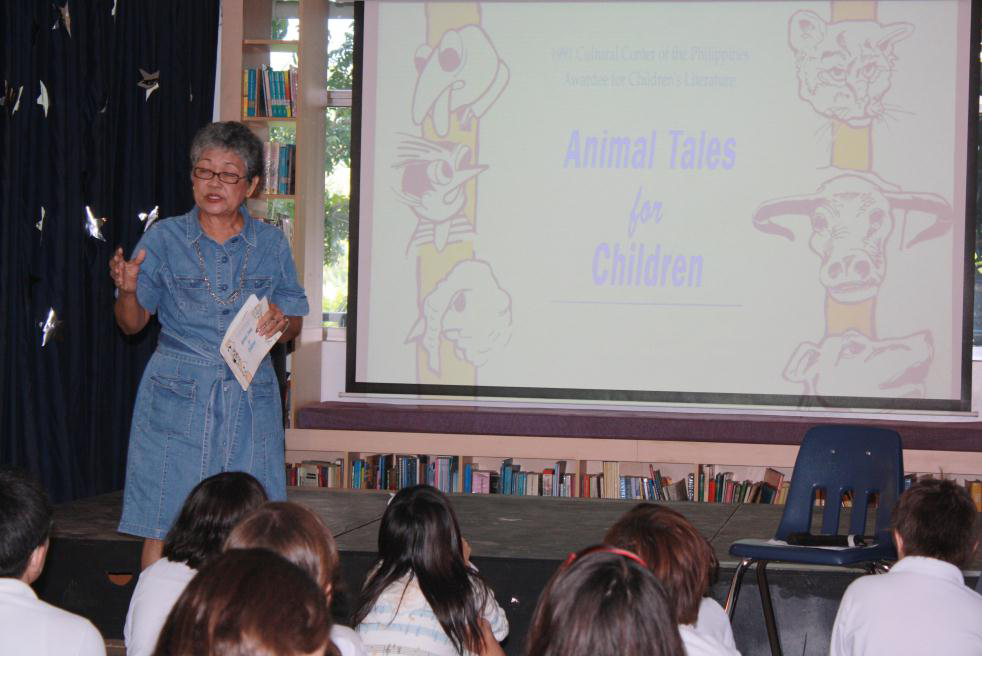 The week of activities finished off with a fantastic Readers' Theater show, were the Book Week Committee teachers performed an old Native American tale, "How Prairie became Ocean", for our students and staff.
We feel that International Book Week 2010 was a great success and that comes down to all the effort that students, Book Week committee members, and staff went to. Thank you all very much.
We are already looking forward to the next one!